---
Welcome
---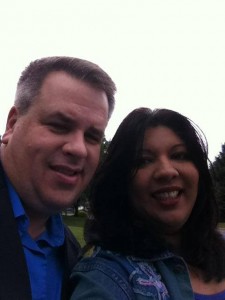 We are glad that you have taken the time to visit our website.  Join us for our service at Victory Christian Fellowship and learn how you too can be Inheriting God's Promises and Experiencing their Benefits!
If you be Christ's then are you Abraham's seed and heirs according to the promise –  Galatians 3:29
Testimonies – Look What The Lord Has Done



---
Check out this amazing testimony of instant healing from Lisa Schmidt!

KNEE HEALED!!!!

I  wiped out my knee yesterday and thought that I tore a ligament or something. I couldn't get up and I was so afraid to move my knee.

As I am laying face own on my floor-crying in pain, I remembered your words, P Fiona...."change the atmosphere"

SO- I spoke to my knee and the atmosphere and declared restoration to my knee. New mindset.

MAN..I felt God's presence..I ACTUALLY FELT MY KNEE GET BETTER!  I immediately got up no more pain--and walked totally fine!

HA HA!  :)

I'm black and blue...but no pain!  

WHOOO HOOO!